A Vision within Reach
Creating a Permanent Solution to Poverty through Education, Resource Independence and Technology Empowerment. 

EcoVida believes that humanity is at a tipping point, where new, advanced small-scale systems can relieve the challenges which under-resourced populations are experiencing globally.

EcoVida's objective is to raise the quality of life for our communities by bringing previously unknown and advanced technologies to them that result in new opportunities for economic, social and personal development. We call our process of implementation and measured outcomes The EcoVida Ideal; a unique blend of innovative, frugal and capacity building approaches and initiatives (see diagram on right).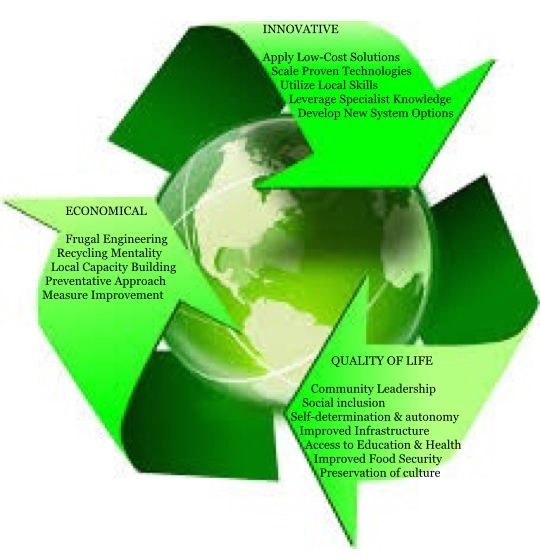 OUR PROJECTS
EcoVida's Ideal vision is to empower every individual and family in our selected communities by providing them with the personal advantages which clean water, sufficient energy, nutritious food and good health can impart. We deliver our services through education targeted at attaining new levels of productivity, self-sufficiency and personal agency.